10 March 2021
Speeding up progress on the energy transition: 50Hertz increases investments in infrastructure
For transmission system operator 50Hertz, a decisive decade in terms of the energy transition is beginning. By 2025, the company wants to invest almost twice as much in its grid infrastructure than it has over the past five years.
Investments worth €860 million have been planned for 2021 alone, which is around €160 million more than last year. The objective is to make transmission lines and substations capable of safely and reliably integrating increasing amounts of power from renewable energy sources into the over-all system. In 2020, the share that renewables occupied in total electricity consumption across the 50Hertz grid area increased to 62%. At the same time, fewer wind turbines had to be curtailed, mean-ing that the total cost of congestion management dropped to €33 million.
€860 million planned for grids and substations in 2021 alone; grid expansion is progressing
Fewer wind turbines were curtailed in 2020; costs of congestion management dropped even fur-ther
Solar PV generation is booming; annual increase in onshore wind power facilities needs to be doubled.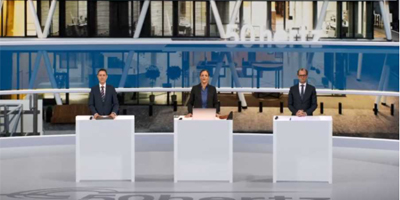 Marleen Vanhecke
Head of Communication & Reputation Elia Group