For a successful energy transition in a sustainable world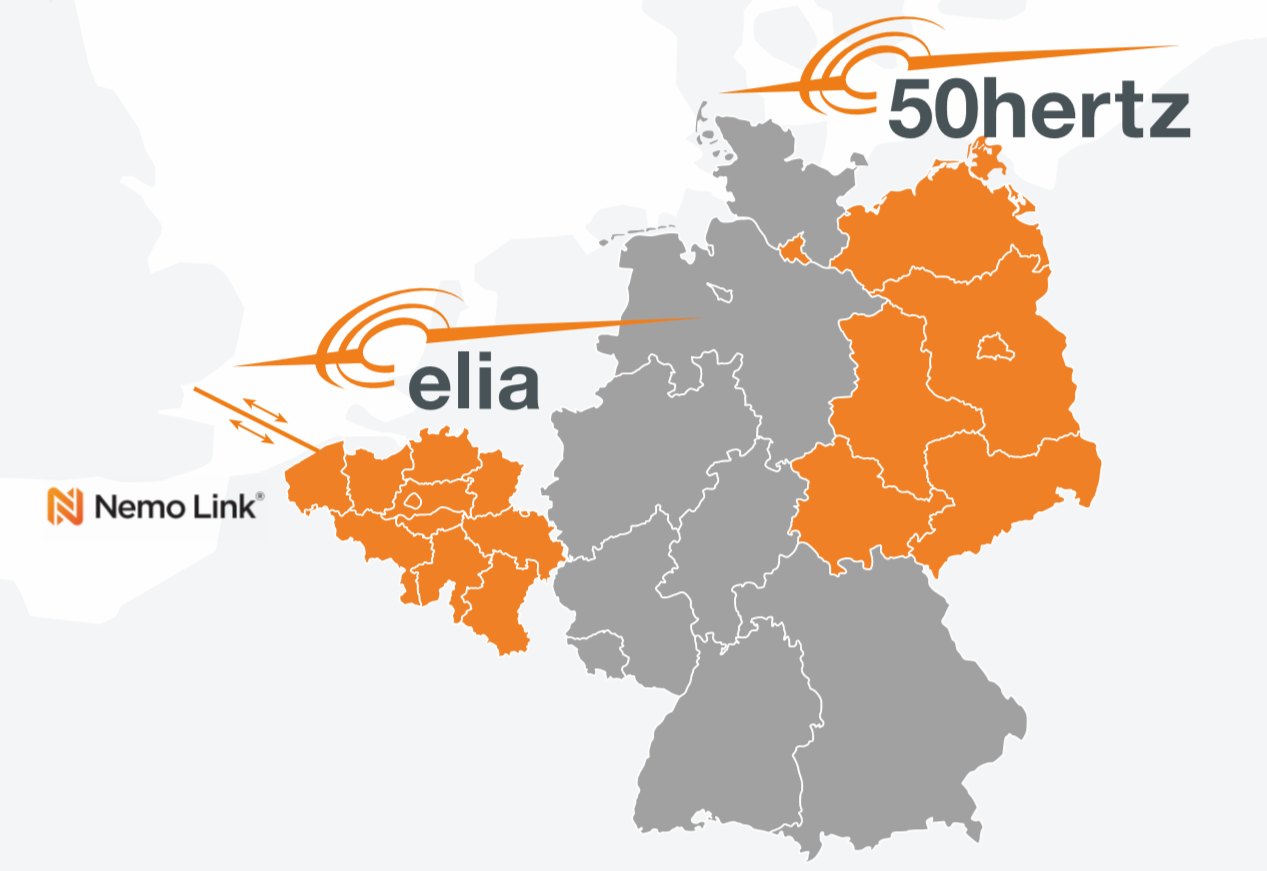 In the interest of society
With a reliability level of 99.999 percent, we provide society with a robust electricity grid. Elia operates an electricity transmission system with voltage levels between 30 and 400 kilovolt (kV), and 50Hertz transports electricity over high-voltage levels of 150, 220 and 380 kilovolts (kV).
Together, we lead the way in a successful energy transition ensuring a reliable, sustainable and affordable energy system for the future.
Our latest news
19 January 2021

Elia Group awarded 2020 BelMid Company of the Year

Elia Group receives the BelMid Company of the Year 2020 award during Euronext annual New Year's Ceremony. The company receives this award because it has demonstrated the highest relative increase in market capitalization last year. Since 2005 Elia Group is listed on Euronext Brussels.

14 January 2021

Elia Group's fifth Open Innovation Challenge focuses on innovative solutions for offshore wind applications

Elia Group, a European Group of transmission system operators active in Belgium (Elia) and northeast Germany (50Hertz), is set to launch its fifth Open Innovation Challenge.

22 December 2020

Disclosure in accordance with section 15 of the Belgian Act of 2 May 2007

As a result of the implementation of the capital increase in favour of the members of the personnel of Elia Group NV/SA and its Belgian subsidiaries, as recorded in a notarial deed dated 22 December 2020, Elia Group NV/SA has issued 67,757 new shares.

18 December 2020

10 leading TSOs launch joint initiative to reduce GHG emissions

This GHG reduction effort will tackle their own carbon footprint while also addressing much greater opportunities at system level, driven by electrification and the integration of renewable electricity sources (RES). The joint initiative is supported by Amprion (DEU), APG (AUT), Elia Group (BE & DEU), Red Eléctrica (ES), RTE (FR), Swissgrid (CH), Tennet (NL & DEU) and Terna (IT).

27 November 2020

Elia Group calls on suppliers to work on sustainability

Together with 6 other European Transmission System Operators (TSOs), Elia Group calls on its suppliers to offer their products or services in a sustainable way. The call for a greener choice has been launched in an open letter. Suppliers are encouraged to contribute to a more sustainable and carbon-neutral society.

25 November 2020

Quarterly statement: Elia Group Q3

On Wednesday 25th November, the Elia Group published its interim statement for Q3 2020.

20 November 2020

Elia Group's vision paper on e-mobility identifies three enablers for the adoption of electric vehicles as soon and as widely as possible to achieve a sector transformation with the fastest and greatest CO2 impact in the coming decade

16 November 2020

Coalition of NGOs, wind industry and TSOs pledge to work together for a sustainable offshore energy development

A Coalition of NGOs, wind industry and transmission system operators has joined forces today to cooperate on the sustainable deployment of offshore wind, while ensuring alignment with nature protection and healthy marine ecosystems. 18 organisations from across Europe have signed a Memorandum of Understanding and committed themselves to working together.

09 November 2020

Elia and Amprion launch ALEGrO, the first interconnector between Belgium and Germany

On Monday 9 November, system operators Elia and Amprion inaugurated the first electricity interconnector between Belgium and Germany.

20 October 2020

Combined Grid Solution, the world's first hybrid interconnector, inaugurated today by 50Hertz in the Baltic Sea

On 20 October, German TSO 50Hertz (Elia Group) and Danish TSO Energinet inaugurated Combined Grid Solution (CGS), the world's first hybrid offshore interconnector.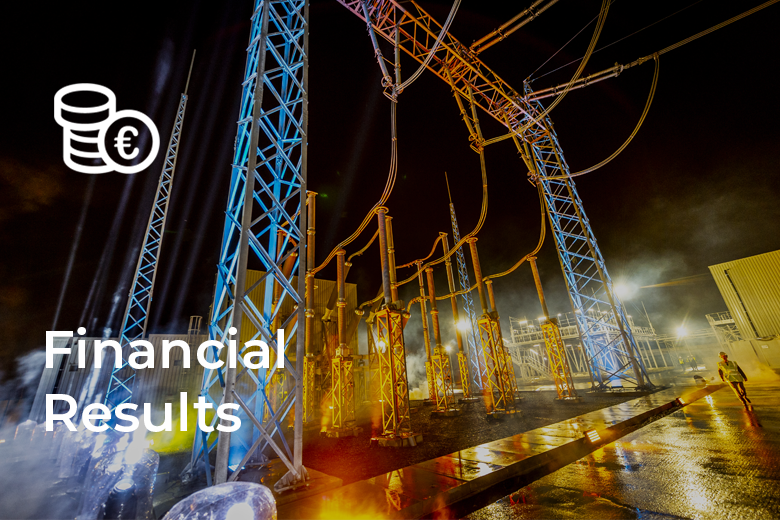 Elia Group attaches great importance to transparent dialogue with shareholders, investors and other stakeholders. Our reports and results showcase the latest financial developments within the Group.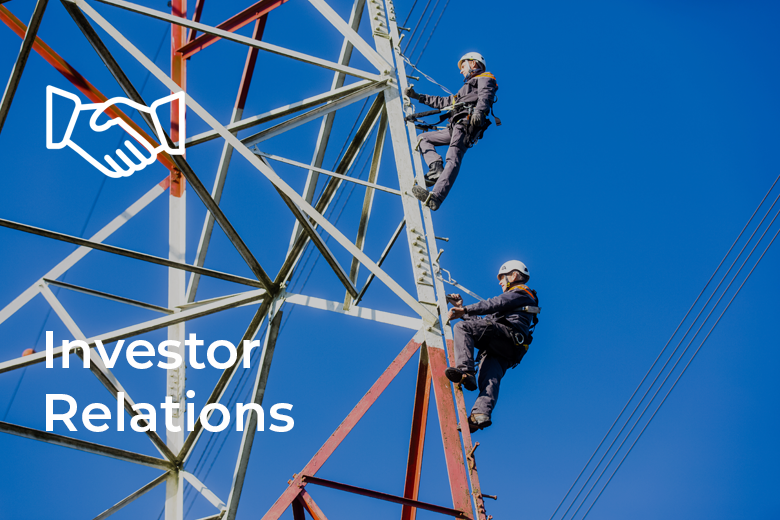 The Investor Relations section provides detailed information about Elia Group's financial figures and legal structure – including the Elia share, Eurobonds, all financial publications and our financial calendar.