For a successful energy transition in a sustainable world
In the interest of society
The situation is becoming increasingly clear. We need urgent measures to keep climate change under control.

As system operators in Belgium (Elia) and Germany (50Hertz), our mission is to realise the climate ambitions of the European Green Deal. Elia Group is therefore accelerating its investment programme. We are preparing our on- and offshore grid infrastructure for the integration of large volumes of renewable generation in order to electrify our society in a sustainable way. We are increasingly doing this in cooperation with other sectors and other countries.

To maintain a reliable electricity system in this rapidly changing context, we are investing heavily in digitalisation. In addition to our social commitments, we are also improving our own internal activities and embedding sustainable practices into our strategy.
In this way, we are actively working to accelerate the net-zero society.
Our latest news
20 October 2021

German regulator sets return on equity for electricity and gas networks for the next regulatory period

BNetzA has published the future equity remuneration for all gas and electricity grid operators for the next regulatory period (electricity 2024-2028), at a pre-tax rate of 5.07%, post-tax 4.13%.

18 October 2021

Green Bid wins Elia Group's first ever hackathon on energy services for consumers with solution that allows prosumers to sell their excess solar energy

BRUSSELS -From 13 to 15 October, Elia Group hosted its first ever hackathon, which aimed to translate the Group's vision on consumer centricity into tangible, practical solutions.

30 August 2021

Elia Group tests long-range drones for inspecting power lines

A drone helicopter has been used for the first time for long-range inspections of power lines near Trois-Ponts. These BVLOS (beyond visual line of sight) drones may ultimately replace inspections using helicopters.

19 August 2021

Elia Group and Malaysian electric utility company Tenaga renew cooperation agreement for exchange of best practice

Elia Group and Tenaga Nasional Berhad (TNB) are celebrating the signing of a second Memorandum of Understanding (MoU).

29 July 2021

Elia Group enters into a liquidity agreement to support the liquidity of the Elia Group shares

Elia Group today announced it has entered into a liquidity agreement with Exane BNP Paribas providing the latter with the mandate to purchase and sale of Elia Group shares on the regulated market of Euronext Brussels.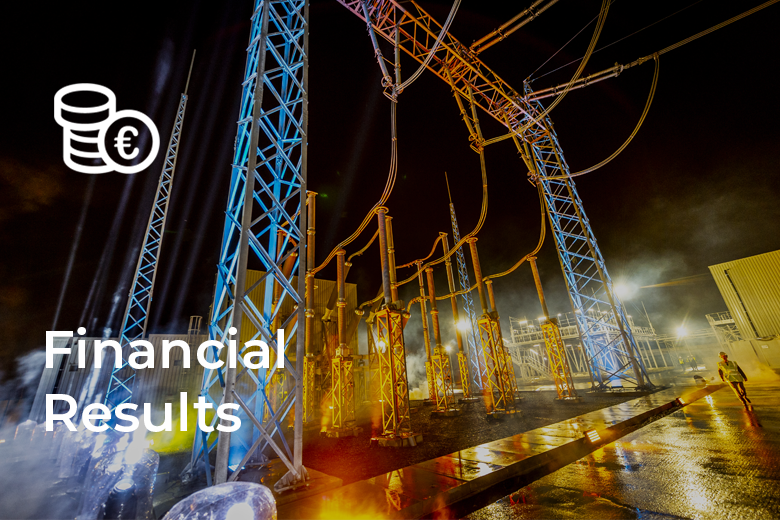 Elia Group attaches great importance to transparent dialogue with shareholders, investors and other stakeholders. Our reports and results showcase the latest financial developments within the Group.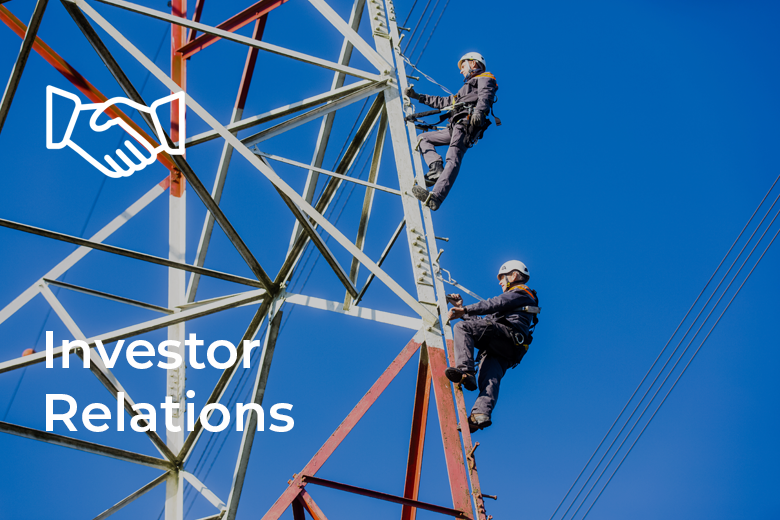 The Investor Relations section provides detailed information about Elia Group's financial figures and legal structure – including the Elia share, Eurobonds, all financial publications and our financial calendar.