For a successful energy transition in a sustainable world
In the interest of society
The situation is becoming increasingly clear. We need urgent measures to keep climate change under control.

As system operators in Belgium (Elia) and Germany (50Hertz), our mission is to realise the climate ambitions of the European Green Deal. Elia Group is therefore accelerating its investment programme. We are preparing our on- and offshore grid infrastructure for the integration of large volumes of renewable generation in order to electrify our society in a sustainable way. We are increasingly doing this in cooperation with other sectors and other countries.

To maintain a reliable electricity system in this rapidly changing context, we are investing heavily in digitalisation. In addition to our social commitments, we are also improving our own internal activities and embedding sustainable practices into our strategy.
In this way, we are actively working to accelerate the net-zero society.
Our latest news
18 May 2022

Quarterly statement: Elia Group Q1 2022

On Wednesday 18th May, the Elia Group published its interim statement for Q1 2022.

17 May 2022

Elia Group's Annual General Meetings approve 2021 financial results, dividend pay-out and amendment of the Articles of Association for granting an authorisation for the use of an authorised capital

15 April 2022

Minister Dermagne visits the Arcadis Ost platform in Aalborg

On Thursday 14 April, Elia Group teams welcomed the Deputy Prime Minister and Minister of the Economy and Employment, Pierre-Yves Dermagne, to the construction site of the Arcadis Ost platform in Aalborg, Denmark.

15 April 2022

Elia Group to convene Annual General Meeting and Extraordinary General Meeting

Today, Elia Group submitted a convocation notice to convene an Extraordinary General Meetings (EGM) at the same date of the General Assembly to be held on the 17th May 2022, and put a motion to the voting of the General Meeting to obtain authorised capital.

11 April 2022

Elia donates electrical equipment to Ukrenergo to support Ukrainian high-voltage grid

At the request of the Ukrainian government, several European transmission system operators are sending electrical equipment to Ukraine. The Belgian system operator Elia is donating four generators and other equipment worth 200,000 euros.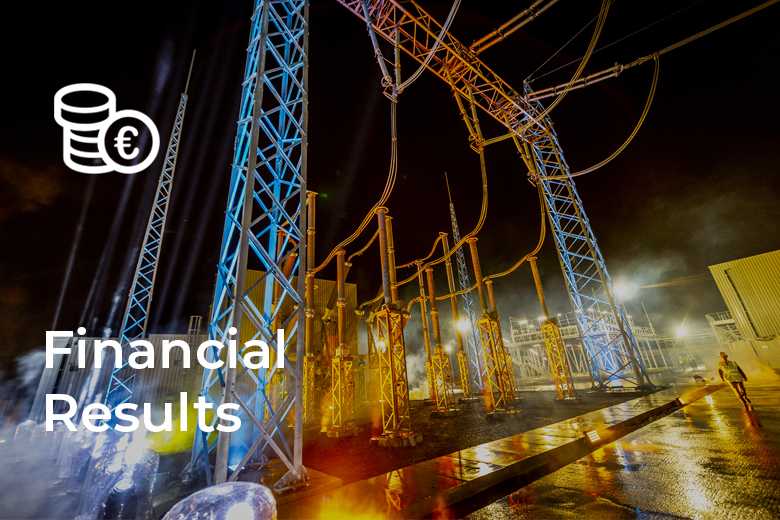 Elia Group attaches great importance to transparent dialogue with shareholders, investors and other stakeholders. Our reports and results showcase the latest financial developments within the Group.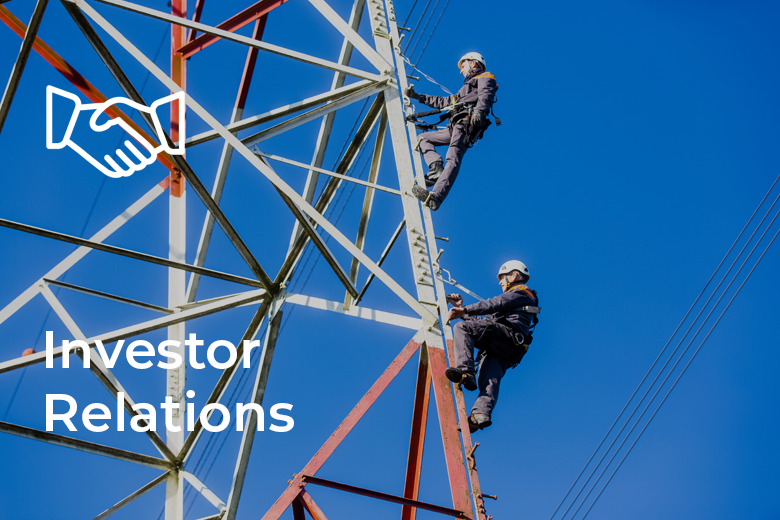 The Investor Relations section provides detailed information about Elia Group's financial figures and legal structure – including the Elia share, Eurobonds, all financial publications and our financial calendar.