The latest news on Elia Group
As transmission system operators, Elia and 50Hertz lead the way in a successful energy transition.  Ensuring a reliable, sustainable and affordable energy system for the future keeps us busy. Read all about the latest Elia Group developments.
Elia Group events
Please find below an overview of the most important Elia Group events & industry conferences.



On 27 October, David Zenner will participate in the G-STIC online conference, within the special session "Incentivising tech development to realise the Green Deal".
In this session, David will share Elia Groups' view on how to put the consumer at the centre, in particular by collaborating between innovative actors from different sectors. He will provide also insight on the IO.Energy initiative facilitated jointly with Belgian DSOs, the outcomes of the sandboxing phase, and the next foreseen next steps.

David Zenner
Head of Consumer Centricity
Elia Transmission Belgium
ENLIT Europe - Virtual Keynote
On 29 October, Chris Peeters will participate in the Virtual Keynote session "What if the global pandemic accelerates the green transition"?
In this session Chris will share Elia Group's view on how can we turn the pandemic into prosperity, by investing in the needed green & digital infrastructure and enabling tools, in order to reach a decarbonised European society while relaunching the economy.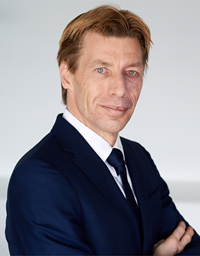 Chris Peeters 
Do you want to know more about an event? Don't hesitate to get in touch

Marleen Vanhecke
Elia Group Head Communication & Reputation