For a successful energy transition in a sustainable world
In the interest of society
The situation is becoming increasingly clear. We need urgent measures to keep climate change under control.

As system operators in Belgium (Elia) and Germany (50Hertz), our mission is to realise the climate ambitions of the European Green Deal. Elia Group is therefore accelerating its investment programme. We are preparing our on- and offshore grid infrastructure for the integration of large volumes of renewable generation in order to electrify our society in a sustainable way. We are increasingly doing this in cooperation with other sectors and other countries.

To maintain a reliable electricity system in this rapidly changing context, we are investing heavily in digitalisation. In addition to our social commitments, we are also improving our own internal activities and embedding sustainable practices into our strategy.
In this way, we are actively working to accelerate the net-zero society.
Our latest news
05 January 2022

Federal government gives green light to the energy island

On Thursday 23 December, Belgian electricity transmission system operator Elia welcomed the federal Council of Minister's approval – further to a proposal made by the Ministers for Energy and the North Sea – of the planned extension of the modular offshore network to include the future Princess Elisabeth zone.

21 December 2021

Elia Group CEO appointed as new chair of Roundtable for Europe's Energy Future (REEF)

Elia Group CEO Chris Peeters will become chair of the Roundtable for Europe's Energy Future in January 2022.

26 November 2021

Quarterly statement: Elia Group Q3 2021

On Friday 26th November, the Elia Group published its interim statement for Q3 2021.

25 November 2021

ALEGrO, the first interconnector between Belgium and Germany, celebrates its first anniversary and a year of good results

The first electricity interconnector between Belgium and Germany was commissioned a year ago (on 18 November 2020) by system operators Elia and Amprion. ALEGrO posted good results for its first year of operation: 93 % of availability and exchanges totalling 4.5 TWh.

23 November 2021

Elia and Energinet's collaboration is advanced following preliminary study on hybrid interconnector between Belgium and Denmark

System operators Elia (Belgium) and Energinet (Denmark) are to continue collaborating on the implementation of what could become a world first: the first undersea connection between two artificial energy islands which will be able to exchange power between the two countries and at the same time transport electricity from offshore wind farms to the mainland.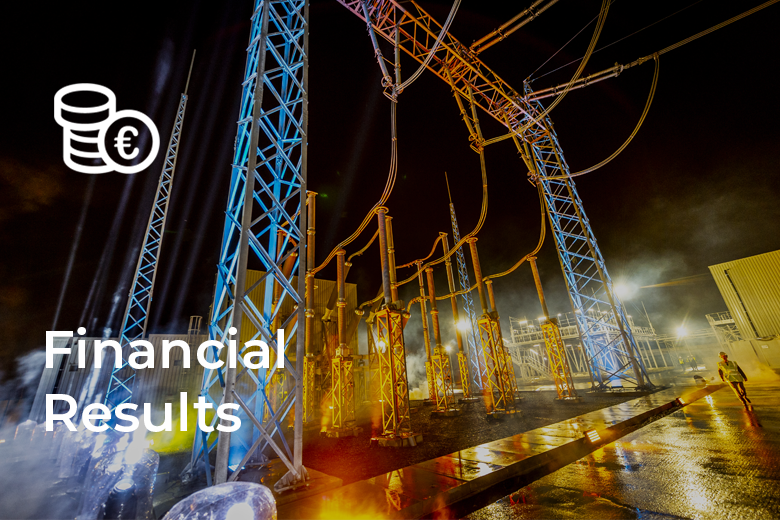 Elia Group attaches great importance to transparent dialogue with shareholders, investors and other stakeholders. Our reports and results showcase the latest financial developments within the Group.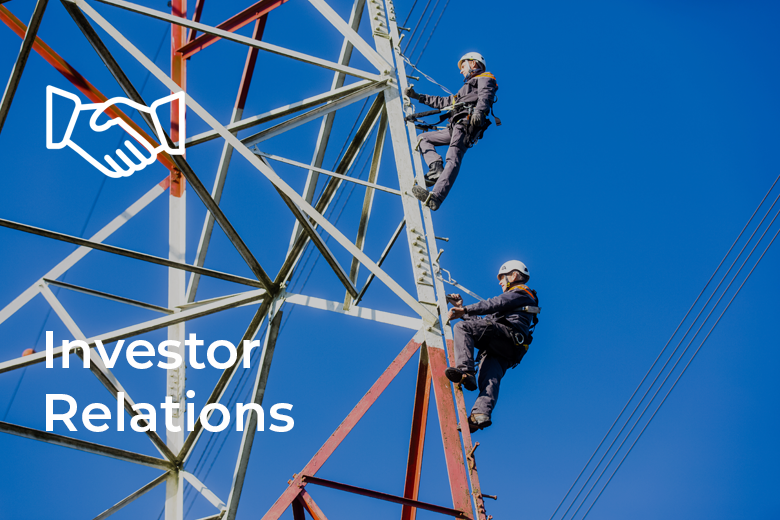 The Investor Relations section provides detailed information about Elia Group's financial figures and legal structure – including the Elia share, Eurobonds, all financial publications and our financial calendar.