Strategy
Elia Group is well on the way to becoming a leading European TSO, working towards a successful energy transition for a sustainable world. However, as the energy landscape changes at an ever-faster pace, new and bigger challenges emerge. For Elia Group, this means that in order to remain relevant tomorrow, we have to continue improving our core activities today, delivering reliable services at an affordable price and at an accelerating pace in order to fulfil our societal mission.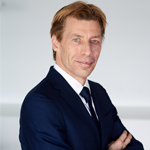 Operating in Belgium and Germany – two countries that currently have different approaches to the energy transition – gives us real added value, which is directly relevant to present developments in Europe.
Chris Peeters, CEO Elia Group
Our three strategic pillars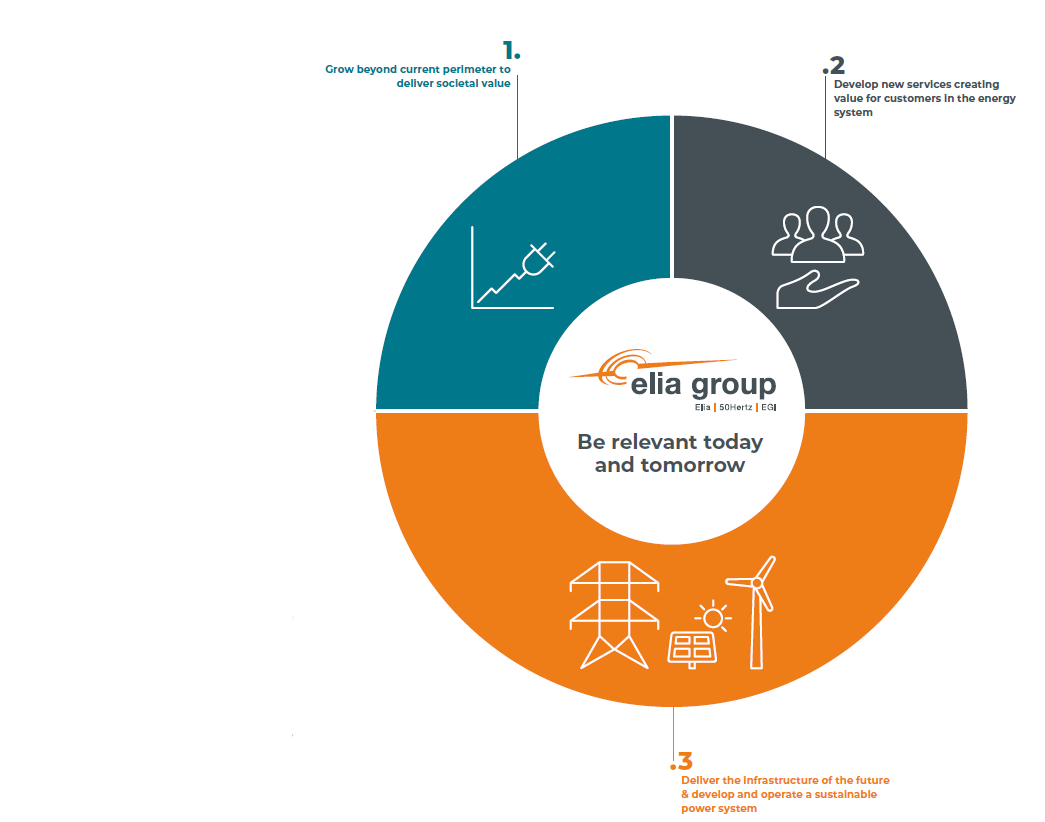 1

Grow beyond our current perimeter to deliver societal value 
Against a backdrop of increasing European integration, we are actively shaping growth opportunities that will leverage our expertise and developing the new skills required to ensure a successful energy transition.

2

Develop new services creating value for customers in the energy system
We are providing the European market with digital tools to accelerate innovation in the energy sector, create energy services and initiate sector convergence by lowering barriers in our industry.

3

Deliver the infrastructure of the future & develop and operate a sustainable power system 
We are building the infrastructure of the future in Belgium and Germany and transforming our core business in order to become a digital transmission system operator. This is enabling the energy transition in our home markets.

Discover how we put our strategy into practice in our Annual Report