07 September 2020
Historic piece of Berlin Wall at Elia site highlights link between Berlin and Brussels within Elia Group.
Former President of the European Council and Prime Minister of Belgium, Herman Van Rompuy, together with the German Ambassador, Martin Kotthaus, and other dignitaries have unveiled a fragment of the Berlin Wall at Elia's site in Schaerbeek.
The Belgian system operator bought the piece of wall early this year at a charity auction at BRAFA, the celebrated Brussels art and antiques fair. Thirty years ago, West and East Germany were officially reunited after the fall of the Berlin Wall in 1989. For Elia Group, the purchased fragment symbolises the cooperation and mutual solidarity between Elia and 50Hertz, which have their head offices in Brussels and Berlin respectively.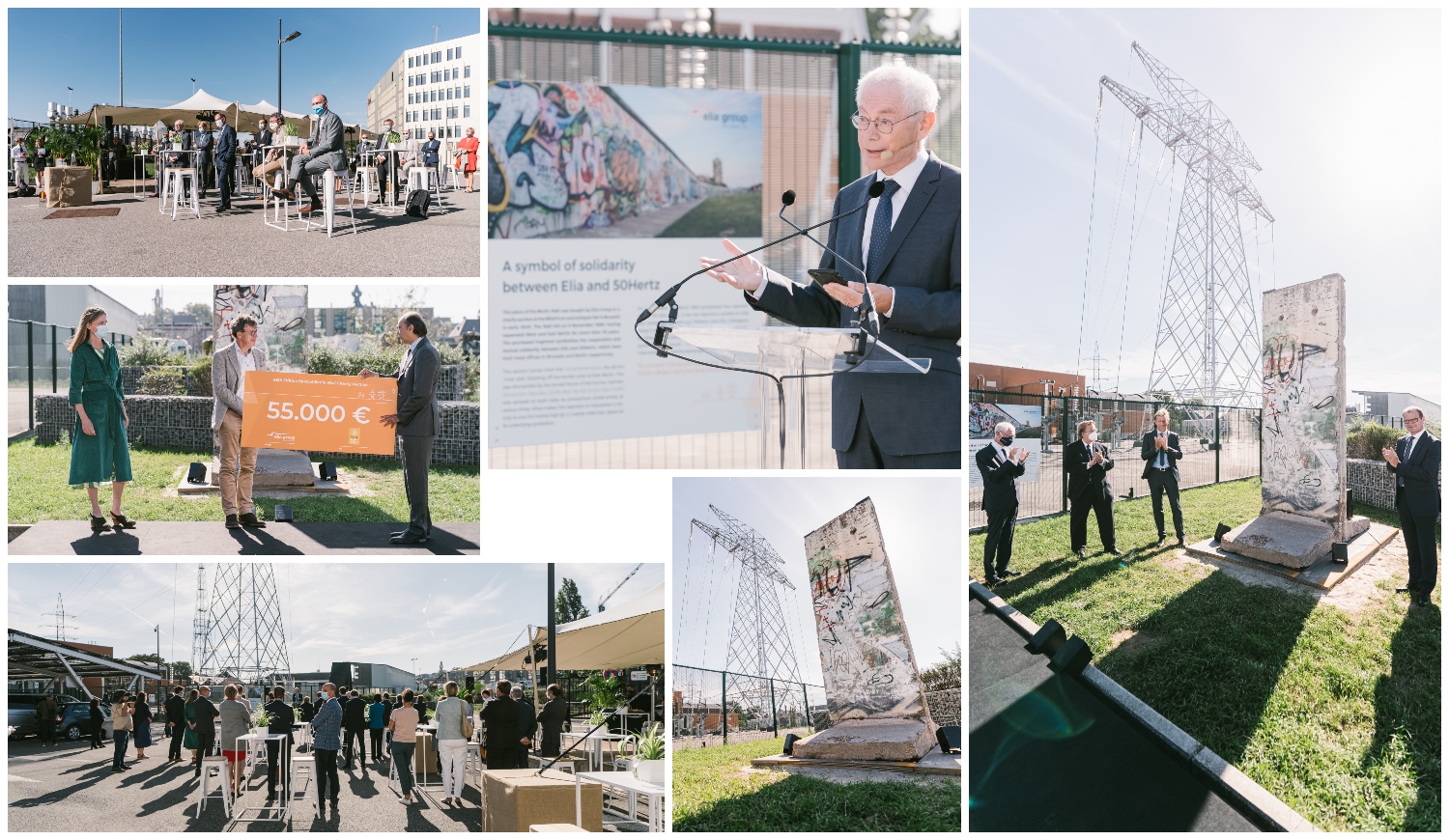 Marleen Vanhecke
Head of Communication & Reputation Elia Group