Latest key events
We want to keep you informed about the important events and achievements that our company has realised. If you would like to be informed of recent events, please subscribe to our monthly newsletter
The Ring the Bell ceremony of the capital increase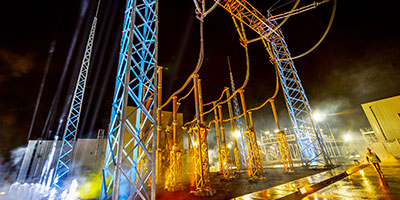 Nemo Link officially inaugurated
On 5 December 2018, Elia and National Grid inaugurated the first submarine electricity interconnector between Belgium and the United Kingdom.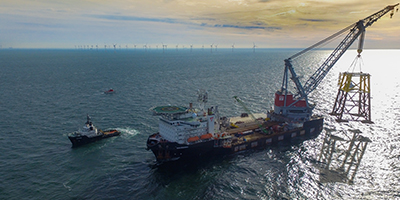 MOG foundation installed at sea
Belgium's first ever 'power plug at sea' is one step closer to becoming a reality when the jacket was successfully installed on the seabed in November 2018.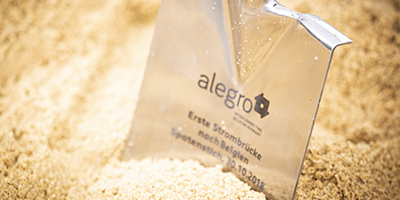 ALEGrO progress at halfway stage
Work on the 1st electricity interconnector between Belgium and Germany is running to schedule. Elia completed 50% of the construction on Belgian soil, while Amprion started working on the 41 km connection in Germany.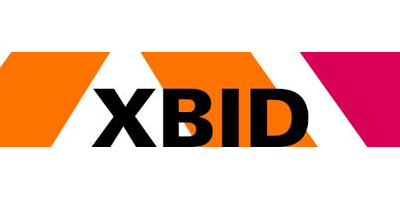 Launch of XBID facilitates trading across European borders
The European Cross- Border Intra-Day (XBID) platform will deliver continuous trading of electricity across 14 European countries. Other European countries are due to take part in the summer of 2019.

Top Employer
Elia received the Top Employer of 2018 title, identifying it as one of Belgium's 64 top employers and one of the three best in the energy sector.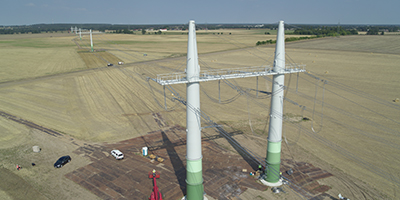 CompactLine commissioned
After 11 months of construction, the compactLine was commissioned in August. The innovative pilot line is a completely new technological design and much more compact than a conventional 380 kV overhead line. The new design fits in an existing 220 kv corridor.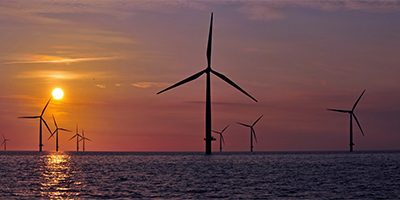 New wind power in-feed record
After 50Hertz integrated more than 15,000 megawatts of wind energy into the grid for the first time in October, the record was again broken in December. Very strong wind caused a wind energy in-feed in the 50Hertz grid area of 15,672 megawatts.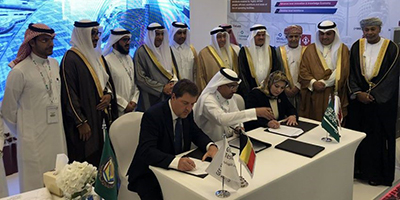 GCCELAB and Elia Grid International sign MoU
On 11 November, GCC Electrical Equipment Testing Lab (GCCELAB) and Elia Grid International signed a Memorandum of Understanding intended to further develop their joint services in the Gulf States.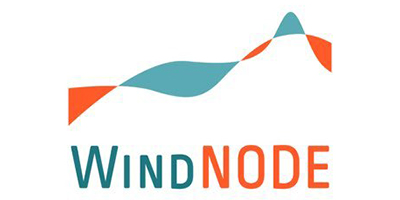 WindNODE Flexibility Platform in test operation
In November, 50Hertz launched the Flexibility Platform as part of the WindNODE project. Via the platform, regional producers, consumers & storage operators offer TSOs the flexible use of their facilities as to reduce renewable energy in the case of grid congestion.