09 November 2020
Elia and Amprion launch ALEGrO, the first interconnector between Belgium and Germany
On Monday 9 November, system operators Elia and Amprion inaugurated the first electricity interconnector between Belgium and Germany.
The livestreamed event took place in the City Hall of Aachen and was attended, either in person or digitally, by German Chancellor Angela Merkel, Belgian Prime Minister Alexander De Croo, North Rhine-Westphalia Minister-President Armin Laschet and Belgian Energy Minister Tinne Van der Straeten.
The ALEGrO interconnector will make it possible for the two countries to exchange 1,000 MW (1 GW) of additional electricity. Commercial operation is scheduled to start on 18 November (day-ahead) and 8 December (intraday).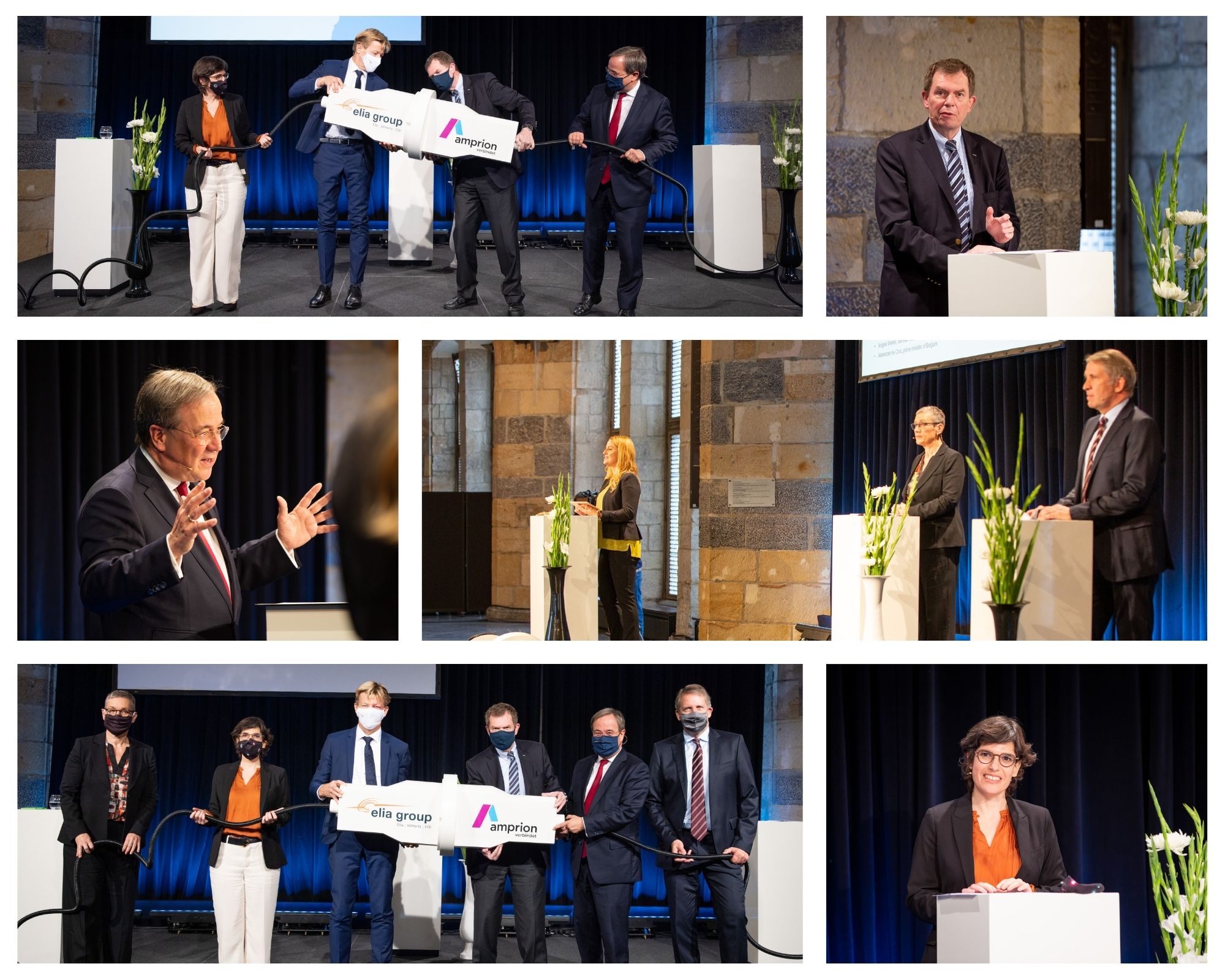 Marleen Vanhecke
Head of Communication & Reputation Elia Group