03 February 2021
Two years of outstanding operational performance for Nemo Link, the UK-Belgium interconnector
Nemo Link, the first electricity interconnector between the United Kingdom and Belgium, has performed very well during its first two years in operation.
The submarine cable was available over 97.5% of the time during its first two years in service, making it one of the most efficient installations of its type in the world. Some 12 TWh of electricity was exchanged between the two countries, mainly from Belgium to the UK. Nemo Link provides more opportunities for balancing grids.
Nemo Link commissioned two years ago as the first link for exchanging electricity between the UK and Belgium.
The 140-km submarine high voltage direct current (HVDC) interconnector has maintained world class availability for an asset of its kind at 97.5% and facilitated the exchange of 12 TWh.
The interconnector offers greater opportunities for balancing grids and limiting price spikes.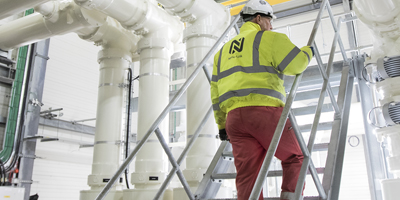 Marleen Vanhecke
Head of Communication & Reputation Elia Group